Best Coffee Beans in Canada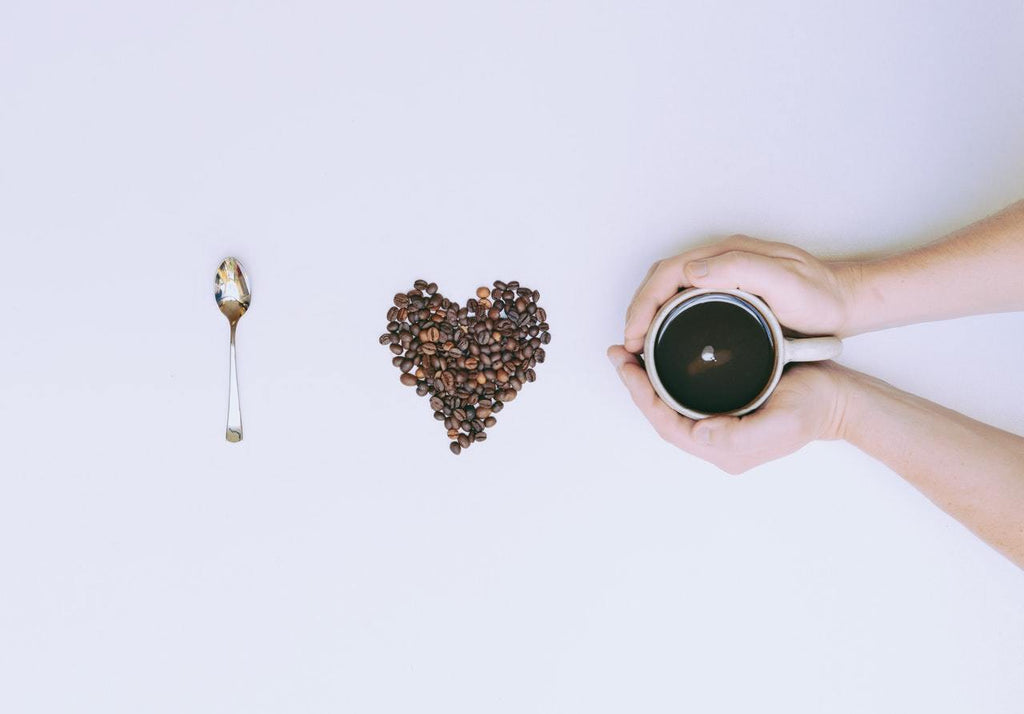 Coffee is one of the most popular drinks globally, and there are plenty of great brands to choose from in Canada. Whether you're a fan of drip coffee, a single shot of espresso in the morning, or prefer a macchiato, cappuccino, or latte, you'll find lots of excellent roasted beans from reputable companies for your next brew.
Ideally, a quality cup of coffee is a full or robust flavor and aroma.
It's not too bitter unless you enjoy a strong shot as your preference. A balanced taste blends acidity and sweetness offers many fantastic coffees and blended drinks opportunities. The best coffee beans in Canada are full of rich flavor and provide satisfaction with each brew, whether you enjoy your drink in a local café or from your espresso machine at home.
1. Pilot Coffee Roasters
Previously called Te Aro Coffee, Pilot Coffee Roasters is a Toronto-based café and roaster with several locations across the city. The company offers high-quality coffee crafted with locally roasted beans using high-grade equipment and brewing. This roasting company was founded in 2009 by Jessie and Andy Wilkins and originally began as a micro-roastery and specialty coffee company.
If you're a coffee enthusiast, you'll find Pilot Coffee Roasters provides some of the best quality brews in local cafes and shops around Toronto. The shop also provides a full service of wholesale products for coffee shops and retailers, online coffee subscriptions, training courses for baristas, and other excellent services.
2. Nusa Coffee
Nusa Coffee is a premium brand of delicious, organic beans offering a wonderful blend of unique flavors and aromas from Indonesia. This coffee distribution company features the best coffee beans in Canada that you'll find due to the care and quality selection of coffee beans sourced directly from Indonesian farmers. The café operates out of Vancouver as both a retail and wholesale provider.
One of the critical advantages of Nusa Coffee is the company's commitment to sustainability. The blend of flavors is natural and impressive, with all the right notes to create delicious cappuccinos, lattes, americanos, and other blended, espresso-based drinks. The shop offers a great selection of their beans in several cafes and their website. Nusa Coffee is an excellent brand to consider for your next cup of joe.
3. Matchstick Coffee Roasters
This Vancouver-based coffee roaster is where you'll find fantastic blends of coffee, espresso, and chilled drinks to enjoy at local cafes. Matchstick Coffee Roasters initially started as a café, later expanding the roasting side of the business into a thriving company that offers sustainable, high-quality beans and drinks.
Matchstick Coffee Roasters loves to give back to the community by supporting charities, including profits from the sales of their sparkling water, all of which are contributed to the company's water charity. This grassroots, community-based offers some of the best coffee beans in Canada while supporting local initiatives and supporting the community.
4. Detour Coffee
What makes this company an excellent choice for high-quality coffee beans? Detour Coffee is focused on quality with the support of sustainable practices and quality beans. This company keeps its production on a small scale, carefully monitoring and curating quality practices to enhance the quality of each brew. Due to the company's serious commitment to sustainable and green roasting, it's considered one of the environmental coffee roasters in the market.
This Dundas, Ontario-based café is a local favorite and provides coffee beans and products to a broader customer base. You'll find some great options on the company's website, including takeout and delivery from their local café, an online subscription, bean roasting, and growing equipment, and quality imported teas and coffee from small, sustainable farms and growers.
5. 49th Parallel Coffee
If you're looking for a high-profile, famous coffee distributor that offers an extensive selection of premium, sustainable coffee beans, you'll want to try 49th Parallel Coffee's incredible options. The French roast is among the best of their selection if you're a fan of dark roast, and you'll find many different blends to satisfy your specific taste in coffee beans.
The company is based in Vancouver, BC, and uses science and technology to produce the best in roasted coffee beans. 49th Parallel Coffee's products convey a passion for excellent roasted beans, which offer distinct, delicious flavors available in the company's cafes. You'll find the company's selection of coffee beans ideal for brewing at home.
6. Black Pearl Coffee
This Manitoban-based coffee company features incredible coffee beans and products from over twenty countries. You'll find a great selection of roasted beans harvested from sustainable farms in Asia, Africa, and South America. Black Pearl is the company's house specialty and features delicious flavors if you're a fan of dark roast.
Black Pearl Coffee was started in 2000 and was heavily influenced by the Seattle coffee industry, where the owner lived for several years before returning to Manitoba and opening the shop. For over two decades, this coffee distributor has offered certified organic coffees fair trade and premium in quality and taste.
7. Sissiboo Coffee
Sissiboo Coffee began in BC, in a small northern town by a Nova Scotian planting trees in the region. Jonathan Welch initially started this locally-based coffee shop by bringing some of the best coffee back to his home province, where he further developed Sissiboo Coffee, which is highly successful today. The coffee company's first location opened in 2009, quickly becoming a popular spot for community events, local artists, and musicians.
Sissiboo Coffee carefully brews in small batches, with certified organic, fair-trade coffee beans that embody a fantastic blend of aroma and taste. The company uses a very hands-on approach, which is very different from the standard automatic machinery used in most roasteries, to ensure each brew is made to perfection.
8. Phil & Sebastian
This Calgary-based coffee shop offers five locations in the city, including a kiosk in the Symons Valley Farmers Market. Phil & Sebastian is dedicated to roasting only the best coffee beans in Canada while becoming a local favorite among residents, students, and visitors to the area. Initially, the coffee shop and roastery opened at the Calgary Farmers' Market in 2007 and quickly grew popular.
The company consistently provides high-quality brews and decadent flavor, so you'll always enjoy the same fantastic cup of coffee. Phil & Sebastian were recognized as one of the top baristas in the 2015 Canadian National Barista Competition.
9. Milano Coffee
Milano Coffee began in Vancouver decades ago, in 1984, where it quickly grew to legendary status as one of the best coffee roasteries in the city. The company was initially opened by Francesco Curatolo from Italy and later taken over by Linda and Brian Turko in 2003, who worked with the initial owner to continue the company's tradition in creating beautifully roasted beans and drinks.
You'll find locations of this fantastic coffee shop and roastery in Toronto, which offers an impressive eight coffees on tap. Milano Coffee was recognized as creating one of the top espresso-based drinks, winning the gold medal several times for the Best Espresso at the International Institute of Coffee Tasters. The signature drink is cognac blend, available in several flavors and leaves a great impression on coffee lovers.
10. Fernwood Coffee
Victoria, BC, is home to Fernwood Coffee, which began when Terra Ogawa and Ben Cram bought a vacant store space to open a restaurant. Upon discovering a 1930s-era Barth coffee roaster left behind in the space, the couple quickly changed the direction of their business and opened a roastery. This proved to be an excellent decision, as they could incorporate their dreams of a restaurant into a coffee shop, serving locally sourced foods and light fare alongside a great variety of coffee drinks.
As the couple studied coffee roasting and traveled worldwide, they quickly developed an excellent strategy to find and roast unique beans for customers. Fernwood Coffee's employees earned numerous awards, and Ben Cram placed second in the 2011 Canadian Cup Taster Championships. One of the unique features of this shop is their signature carbonated cold brew coffee, which they serve on tap.
Fernwood Coffee offers local courses and training in creating delicious coffee drinks and latte art. You'll find this fantastic shop and its coffee beans among the best in the country.
11. Anchored Coffee
Nova Scotia is a great coffee place, and you'll find some spectacular roasters such as Anchored Coffee, a relatively new company that's gaining popularity quickly. This innovative roasting company provides a fantastic selection of single-origin espressos and coffee products to many cafes across Canada. They practice sustainable sourcing and prioritize quality, so you'll enjoy a delicious cup from your fresh brew.
Since this company is relatively new, it may not receive the same level of attention as other coffee distributors. Ideally, Anchored Coffee is a brand to keep an eye on, as they are off to a strong start and provide some great products for all your coffee cravings.
12. Bean North Coffee Roasting Company
Unlike many coffee roasters situated in large urban areas or cities, it's easy to miss this emerging company in the Yukon. Bean North Coffee Roasting Company offers close to 20 years of professional coffee roasting experience, including a high-quality assortment of certified fair trade beans.
If you're considering a trip north and want to try some great coffee, this roastery is worth a try. You'll find some great flavors and blends for a delicious cup of coffee, latte, or cappuccino. You'll find the beans brew nicely in your espresso machine or as a cup of drip coffee.
Summary
You'll find many great coffee roasters and cafes around Canada, from major urban centers and big cities to small towns, northern territories, and growing communities. As the taste for coffee grows consistently and sustainable coffee products become more important, you'll find many great options as your travel from east to west, and north, with fantastic coffee flavors, brews, and bean blends.
The best roasteries in Canada feature incredible blends of taste, notes, and flavors, whether you enjoy a dark roast or a strong espresso brew. Nusa Coffee is among the best cafes and roastery companies worth trying for your next investment in quality coffee beans.
FAQs
What makes Nusa Coffee Company one of the best in Canada?
Nusa is commitment to sustainability. We also offer a blend of natural flavors which are impressive, with all the right notes to create delicious cappuccinos, lattes, americanos, and other blended, espresso-based drinks.
What kinds of coffee beans does Nusa Coffee Company have?
Nusa Coffee beans offer a variety of flavour profiles from spicy to floral tones and more. And they supply coffee of both Arabica and Robusta origins. Nusa Coffee takes its sourcing methods and business integrity seriously. Nusa Coffee sources its coffee beans from several Indonesian farmers and producers, with whom the company has developed personal relationships.
What's so special about Sumatra Gayo coffee beans?
Sumatran Gayo coffee is grown at the northern tip of the Sumatran Island and has an exotic earthy aroma. The Sumatra Gayo coffee beans from Nusa Coffee Company are an absolute must.