Best Coffee Beans in Vancouver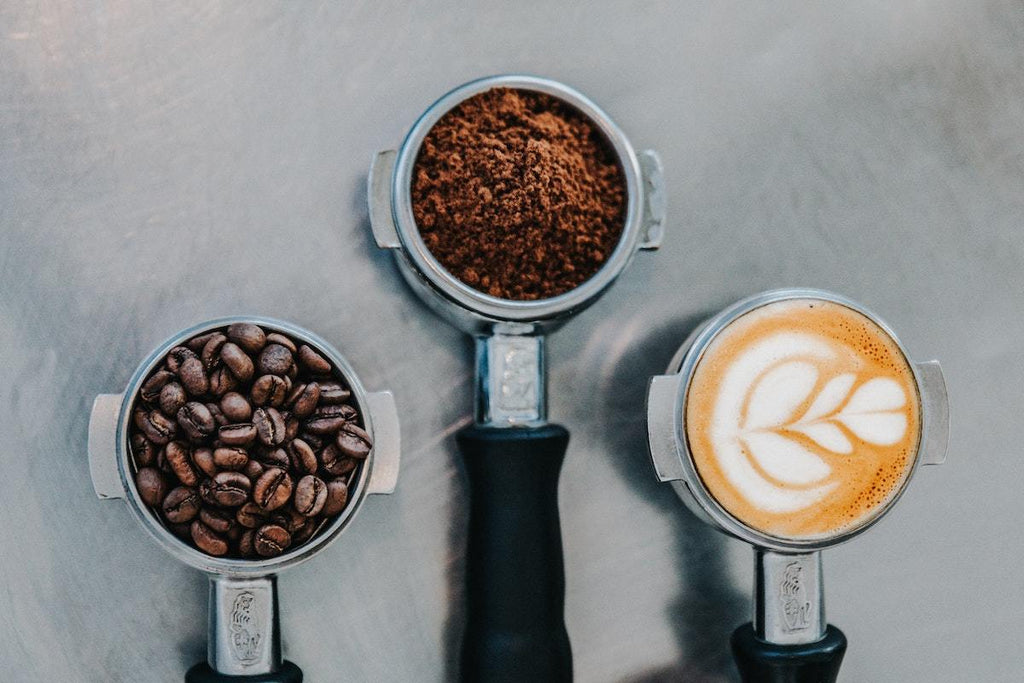 It's essential to know where to find good coffee beans, which is why we searched for the best coffee beans in Vancouver. Regardless of how refined your brewing device or technique is, a good cup of coffee starts with good coffee beans.
There are many high-quality coffee beans to choose from in Vancouver. Some coffee bean roasters and sellers like Lüna Coffee and Nusa Coffee are renowned for their quality. While others like 49th Parallel and Timbertrain Coffee Roasters are cult favourites. Essentially, it all comes down to a combination of the origin of the coffee bean and how they're roasted.
In this article, we've put together a list of the absolute best coffee beans in Vancouver. This selection comes from some of the most excellent coffee roasters and sellers in the city.
We'll discuss characteristics such as the sourcing region, tasting tones, and more. And our mission is to ensure you receive the most bang for your buck.
Our Pick of the Best Coffee Beans in Vancouver
Check out our top picks for the best coffee beans in Vancouver.
1. Nusa Coffee Company
We kick-off our list of the best coffee beans in Vancouver with Nusa Coffee Company.
Determining how to choose the best coffee beans in Vancouver can be a challenge. Some people focus on the roasting process, while others pick their beans based on price. But Nusa Coffee Company is an all-around favourite.
Every coffee company on this list prides itself on transparency in the way they conduct business. But none are more committed than Nusa Coffee Company.
In the 5 years since Nusa Coffee Company launched, they've grown to be a reputable Canadian importer of Indonesian coffee beans.
Nusa Coffee takes its sourcing methods and business integrity seriously. Nusa Coffee sources its coffee beans from several Indonesian farmers and producers, with whom the company has developed personal relationships. This way, they ensure high-quality beans for many years to come.
Their commitment to transparency extends to their seven coffee beans blends. The objective is to ensure that customers know exactly what to expect from their cup of coffee.
Nusa Coffee beans offer a variety of flavour profiles from spicy to floral tones and more. And they supply coffee of both Arabica and Robusta origins.
Through their farm to cup mission, they've maintained a conscious sustainability approach when sourcing beans. This makes them one of the most ethical coffee companies on the list.
2. Lüna Coffee
Lüna Coffee is a small roasting company based just outside of Vancouver, British Columbia. The attention to detail that goes into each bag of Lüna coffee beans makes it one of the best coffee beans in Vancouver.
Known for their sweet and light flavours, the result of this fusion is quite tasty.
Each bag features colourful artwork designed in-house that tells a story about the origin and processing of their coffee beans. They were also selected as a finalist in the Sprudgie Awards for their creative package designs.
Since Lüna Coffee works directly with farmers in each region, it can source the best coffee beans in Vancouver. By doing so, they provide a wide variety of coffee beans with curated recommendations.
They roast their coffee beans weekly to maintain optimal freshness. The results are sweet, bright notes that reflect their delicate roasting process.
What makes Lüna coffee genuinely remarkable is its naturally processed coffee beans. Try their natural decaf coffee beans from Masha, Sidama, Ethiopia, which has distinct buckwheat honey cookie undertones to kick-start your day.
For its creativity, premium quality and attention to detail, we've rated Lüna Coffee as having one of the best coffee beans in Vancouver.
3. Rocanini Coffee Roasters
A good cup of decaf can be hard to find. When coffee beans go through the decaffeination process, they lose vital components that produce the flavours and tastes you love. Luckily, there's Rocanini Coffee Roasters. The company has a fine selection of single-origin decaffeinated coffee beans.
Rocanini Coffee Roasters, nestled in the heart of Yaletown and Kerrisdale in Vancouver, have been around since 2010.
For true coffee lovers, Rocanini Coffee Roasters serves up a pure blend of the best coffee beans in Vancouver. The coffee beans are naturally processed and sun-dried to preserve the fruity and floral tones.
Their coffee beans are genuinely multicultural, sourcing them from Yemen and Jamaica to deliver the finest quality. Its organic beans and sustainable sourcing make for one environmentally friendly coffee company.
The only thing better than coffee beans is excellent customer service, and Rocanini Coffee Roaster makes this a priority. The combination of quality customer service and their delightful coffee beans really sets Rocanini Coffee Roasters apart.
If you are looking for a cafe with fresh baked goods and high-quality coffee beans, their Vancouver coffee spots are perfect.
4. 49th Parallel Coffee Roasters
If you're a coffee geek, you've likely come across 49th Parallel Coffee Roasters. Since 2004, Vince and Michael Piccolo have been sourcing, roasting, and brewing various coffee beans.
49th Parallel Coffee Roasters prides itself on sourcing specialty coffee from around the world. Using sustainably sourced beans from Colombia, Guatemala, and Honduras, they create exemplary coffee beans.
While customers like the boost in energy that 49th Parallel coffee beans provide, they're also fans of the company's mission.
The family business has a crop-to-cup philosophy and upholds a high level of sustainability and transparency. These are the two pillars that make up the 49th Parallel Coffee Roasters business.
The primary notes are earthy and smoky, with a slightly sweet aftertaste. Their direct trade coffee beans also have robust and fruity flavours that linger. One cool thing about 49th Parallel Coffee Roasters is that they include brewing guides on their website. So, you have all the information you need to make a delicious cup of coffee at home.
If earthy flavours are more appealing to you, 49th Parallel Coffee Roasters offers one of the best coffee beans in Vancouver.
5. Timbertrain Coffee Roasters
Perhaps you're looking for coffee beans that score high in taste, pricing, and variety. In that case, the
Timbertrain Coffee Roasters
is a crowd-pleaser. Their journey into the coffee industry began in 2013. Since then, Peter Kim, Jeff Shin and Min Shin's passion for coffee has led them to become the Vancouver coffee champions. 
This specialty coffee roaster is hailed for its ethical and sustainable sourcing model. A model that works year after year with the same communities to maintain a long-term relationship. In doing so, Timbertrain Coffee Roasters promotes fair trade while sourcing high-quality coffee beans.
Their goal is to establish themselves as the destination for unique, well-rounded, and truly exceptional coffee. This means that every aspect of their coffee production process is deliberate.
Timbertrain Coffee Roasters offers an extensive selection of the best coffee beans in Vancouver grouped into three major categories: Classic, Curious and Wild. They push the boundaries of coffee beans by experimenting with different processing methods to reinvent coffee.
Timbertrain Coffee Roasters features classic coffee beans such as Colombia Swiss Water Decaf that have been meticulously processed to ensure a delightful cup of coffee.
The wild coffee beans are complex and never fail to impress. Unlike the other roasters on the list, they've included sample bags that might otherwise be pricey to try.
6. Modus Coffee Roasters
Modus Coffee Roasters is relatively new to the coffee industry scene in Vancouver. Founded by Sharif and Jess, the company boasts coffee expertise. The company's vision is to challenge people's perception of the sourcing and fair trade of coffee beans.
The Source Plus Program is an initiative launched by Modus Coffee Roasters. The program donates $1/lb back into the pockets of its producers to help them make a livable wage from their products.
By doing so, they've made it their mission to support and uplift local farmers, producers and communities. Providing the best coffee beans in Vancouver is a crucial aspect of running Modus Coffee Roasters. Their best-seller is their Dom coffee beans, a single-origin coffee sourced in Guatemala from the Mataquescuintla group. These coffee beans boast vanilla and blackberry tasting notes.
Alternatively, take your pick from their range of coffees including the Hiro coffee beans. These coffee beans come from Santa Clara, a region in Guatemala. It's grown around 1600-1830m metres above sea level, on a family farm that specialises in sweet fruity coffee beans.
Modus Coffee Roasters naturally process the coffee beans by drying them in the sun with the cherry fruit still attached. This process allows the flavours to penetrate the coffee bean, resulting in a cup with sweeter, bolder, and more distinct undertones.
All of this, of course, comes at a price. However, if you have the budget, we believe this coffee is worth the investment. Modus Coffee Roasters also has brewing guides covering a wide range of brewing methods for home coffee drinkers to make the perfect cup of coffee.
7. Harken Coffee
Harken Coffee is an awarding winning seasonal coffee roaster based in the heart of Japantown, Vancouver. They source specialty coffee beans globally based on the principles of fair trade, quality, and seasonality.
The spring coffee beans are sourced from three major countries: Burundi, Rwanda, and Colombia. Thanks to the different microclimates, they offer a vast range of flavours ranging from lavender, lemon, and hibiscus. The summer coffee beans are sourced from farms in Ethiopia and Colombia. This delicate roast style preserves the vanilla and fruit essence. But it allows room for a bit of playful cotton candy and strawberry tones to come through. You'll find this an exceptional choice because of its rich texture.
With coffee beans sourced from farms across Colombia, Guatemala and Burundi, the autumn selection has orange, chocolate, and butterscotch tones. These give way to a pleasant burst of complex flavours at the end.
However, Harken Coffee's beans tend to be on the pricy side. If you have a tight budget, you may need to find an alternative. That said, we think Harken Coffee beans are a solid all-rounder offering a variety of the best coffee beans in Vancouver.
Last Word on the Best Coffee Beans in Vancouver
As mentioned, there are a few characteristics that distinguish the best coffee beans in Vancouver. Most importantly, you'll need to know the origin of the coffee beans, the type of roast, and even the cost. That said, what makes a coffee bean great will likely be different from one person to the next.
Perhaps you're a coffee geek or just someone who sees a cup of coffee as essential for morning kick-start. Either way, we hope this article has made it easier for you to choose the best coffee beans in Vancouver.